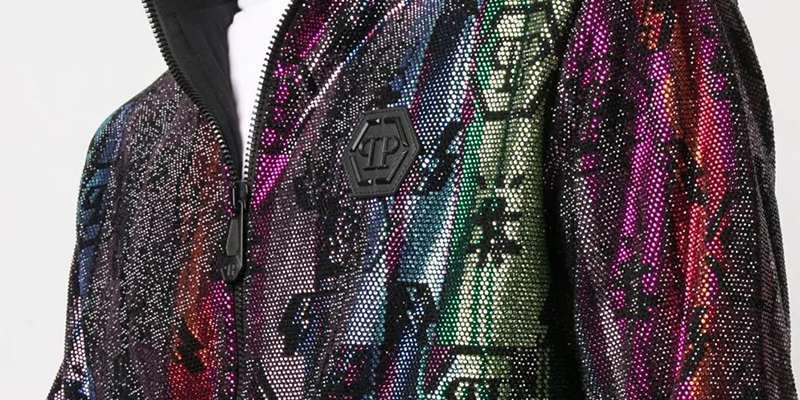 We're going to delve into the high-end world of tracksuits and see what the super-rich are paying in comparison to us mere mortals who spend around £40. Let's start off with a t-shirt before we get into tracksuits, a brand called Superlative Luxury is currently selling a t-shirt for a whopping $400,000, yes that's $400,000 for a t-shirt.
As you'd expect it's 100% organic cotton, but you'd be hoping for a bit more than that for that kind of money and luckily you get it. The t-shirt comes encrusted with diamonds, a total of 9 carats on the front of it, so you do at least get something of value with it unlike many of the premium brands out there.
High End Tracksuits
We all know about the fashionable brands like Versace, Off White, Palm Angels that sell for eye watering amounts of money, but we're looking to go beyond that to the next level. You can get an Off White hoodie for around £200, same with Versace. Palm Angels is a bit more expensive coming in at around £350 but if you really want to get to the next level, look no further than Brunello Cucinelli, a full tracksuit consisting of t-shirt, joggers and sweatshirt will set you back £1,450.
The joggers are £510, the t-shirt is £320 and sweatshirt £620. For that price you do get baby soft cashmere, rather than just your bog standard hoodie with a different logo printed on it as the likes of Off White sell so whilst it does cost three times as much, at least you are getting a much better quality product for your money. If you're spending almost £1,500 on a tracksuit then you like to think you are getting something a bit better than everyone else, which is why it is advertised as 'travel wear'.
Another expensive brand is currently selling a 'track jacket' for £625. Fendi are normally known for their luxury leather products but have branched out in to sportswear now. A t-shirt will set you back £250 and if you want to make it in to a mens twin set with some shorts then you're going to have to spend another £360 on those. Just imagine if you spilt some red wine on them the first time you wore them.
VERY High End Tracksuits
So we've looked at the high end tracksuits that will set you back a couple of thousand pound for the full thing, now we're going to look at the VERY high end. This is the level that the ultra-rich are operating in, your footballers, A-list celebs and millionaires. An Ermenegildo Zegna hoodie will cost you, wait for it, £5,375.
The description says that it is made from rare and very limited Australian wool which is even softer than cashmere that the poor people wearing Brunello Cucinelli have. If £5,375 is still too cheap for you then you could go for the bomber jacket by Zegna instead (which they actually call a crewneck jumper for some reason, even though it is a bomber jacket), this costs £8,725.
Of course, all of these tracksuits pale in comparison to the t-shirt we mentioned at the start of this article costing $400,000 so maybe they aren't actually bad value for money after all.